View basket
"Fishing System" has been added to your basket.
Open Source
Assets Library
Add to wishlist
Added to wishlist
Removed from wishlist
6
Assets Library:
Works with any framework.
Minimum configuration.

Maximum details

: user interface that allows you to read extended information about game assets not displayed in base game.

Items generic information: Mass, author, classname, DLC.
Vehicles: Inventory size, virtual inventory size (life framework), durability, max RPM, max speed, seats count, fuel capacity/consumption rates, magazines used in vehicle weapons.
Weapons: Effective firing distance, recoil and compensation rates, projectile launch speed, ammo used (detailed), attachments used (detailed).
Magazines: direct damage, indirect damage, projectile speed, visible fire range.
Explosives: damage, damage radius, bounding time (mines), bounding radius (mines).
Equipment: ballistic and explosive protection ratios (vests, helmets), inventory size.
Backpacks: inventory size, virtual inventory size (life framework).
Buildings: durability values – mostly designed for preview.
Containers: anything that can store items and their inventory size.
Vehicle ammunition: similar to magazines, allows to preview details of vehicles ammunition.

Browsing

: you can open new tabs, close them, minimize them, move them across the screen, preview all pictures – like in any nowadays browser.

Cross-linked

: You can open related items in a new tab without browsing them – for example, you can open magazine page in a new tab browsing a weapon that uses it.
Configuration:
You can specify keyboard key to open library.
You can specify condition to open library.
You can specify the categories and items listed in categories by condition.
Additional Information:
No additional information.
Description
Only logged in customers who have purchased this product may leave a review.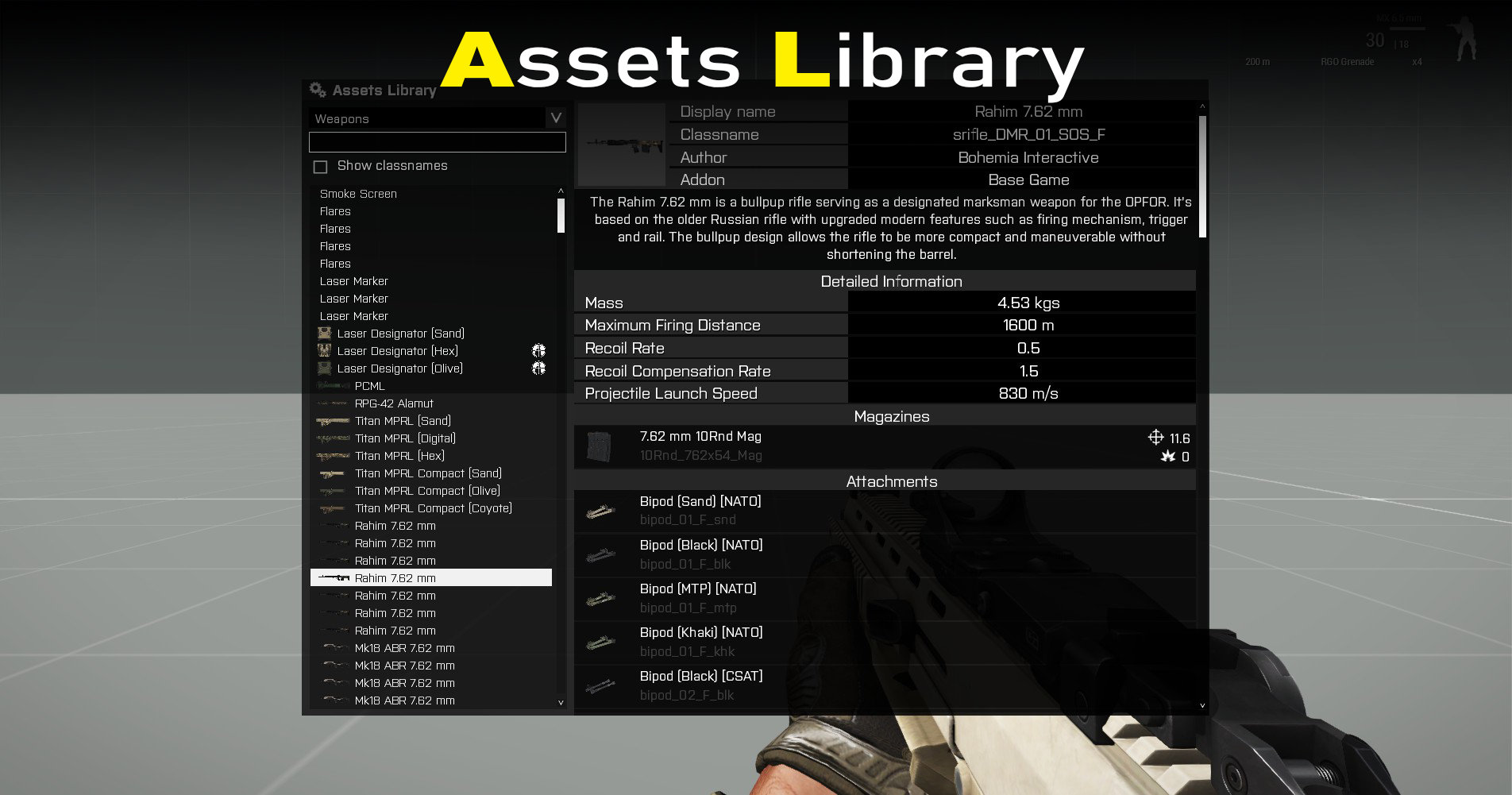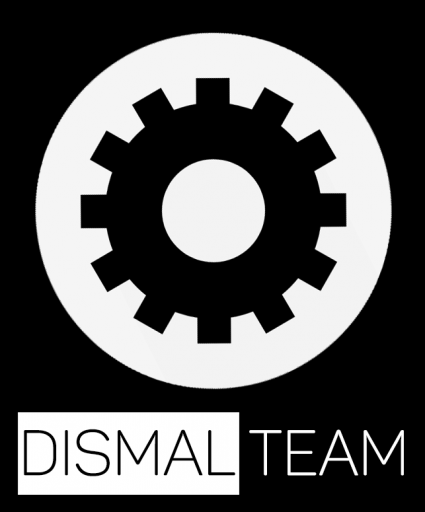 Add to wishlist
Added to wishlist
Removed from wishlist
6