View basket
"Woodcutting System" has been added to your basket.
Add to wishlist
Added to wishlist
Removed from wishlist
9
Gear Shop:
Works with any framework.
High-end user interface and experience.
Highly intuitive and keyboard-free interaction.
Live preview of purchased item with interactive camera and animations.
Cart-based system: add purchased items to cart and buy them all at once.
Change amount of purchased items simply on-fly with mouse scrolling.
Item variations: you can add items as variations instead of listing them separately.
Weapon compatibles: you can preview the list of compatible weapon attachments and magazines available in current shop.
Automatic items sorting – by default, price from lowest, price from highest, alphabetically.
Automatic items categorization – all items, weapons, attachments, magazines, equipment, miscellaneous.
Specific tooltip with detailed item information: firepower and handling for weapons, ballistic and explosive protection for armors, maximum load for containers, etc.
Configuration:
You can specify the currency variable used.
You can specify the format of displayed currency.
You can specify a shop box class and relative position.
You can add own shop classes with own items and prices.
You can set per-shop title and description.
You can set per-shop code condition.
Additional Information:
Description
Only logged in customers who have purchased this product may leave a review.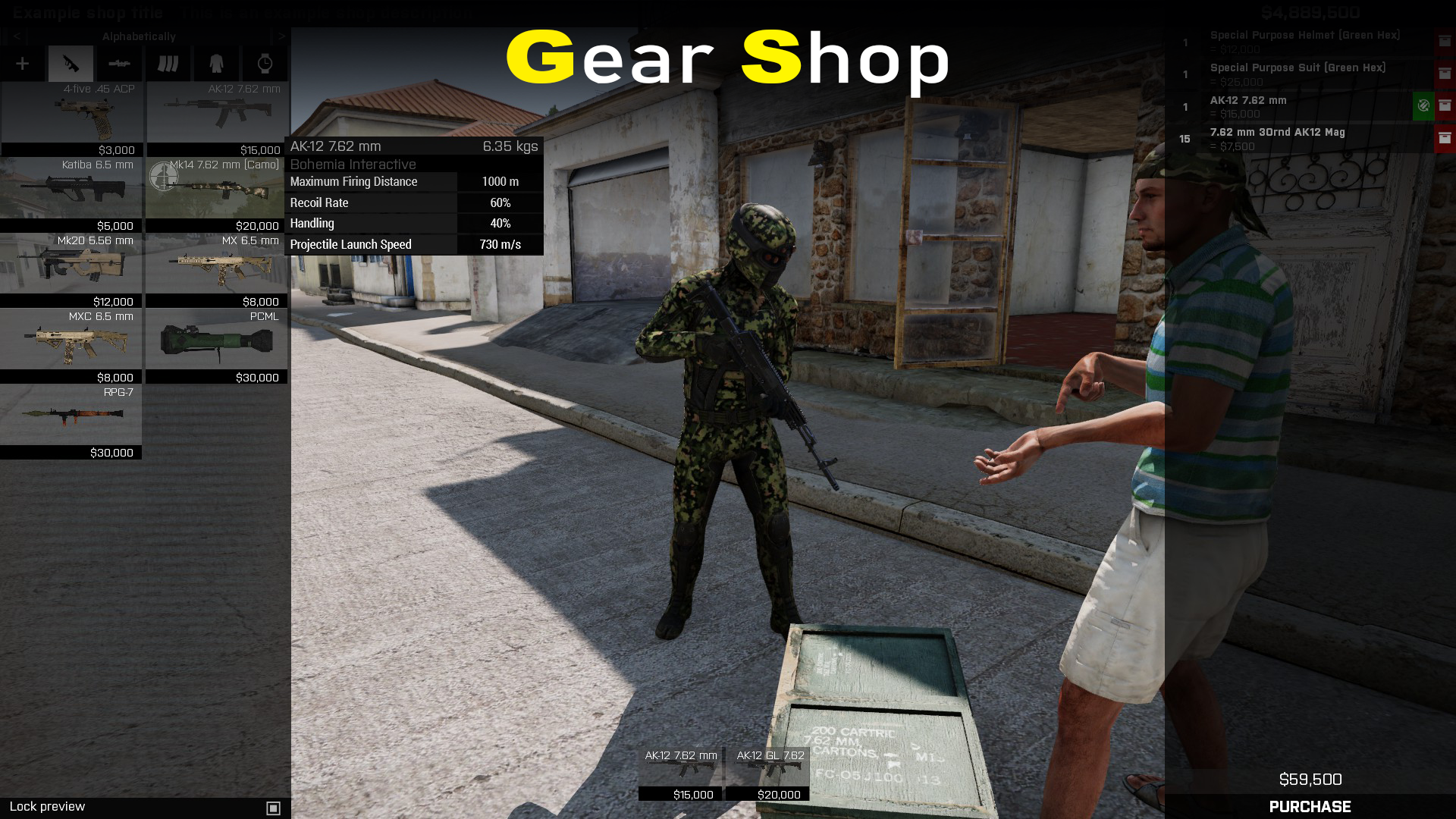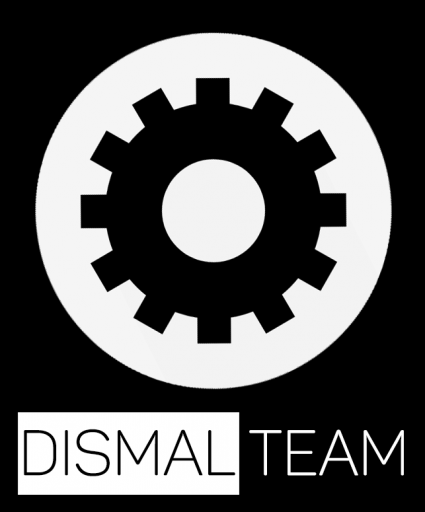 Add to wishlist
Added to wishlist
Removed from wishlist
9