Add to wishlist
Added to wishlist
Removed from wishlist
24
Main Menu:
Works with any framework.

Direct Connection:

players will be only able to join servers specified by you, with a simple clicks – no IP or Port input will be required.

Inventory Preview:

players will be able to preview their latest gear used on server without joining a server.

Social Media:

provide your players with social media links in-game straight, including your own website link.

Vanilla Actions:

your players will be able to access Arsenal, Editor, manage their profile and change default game options.

SFX and Cinematics:

Animated user interface, new visual parts for connecting a server and prompt message, music, sounds for menu. In-game cutscene made with engine using real-time mission, not video or static picture, concluding that menu transitions made with in-game camera. Loading screen screenshots, etc.

Localization:

most of localization was re-used from default Arma 3 thus supporting most languages, otherwise provided with additional stringtable in addon.
Configuration:
Open-sourced configruation addon.
You can specifiy your project ID to store information, such as player gear profile-wide and distinctivly.
You can specify a list of admins SteamID's to access additional list of developer servers.
You can specify a logo path, logo text and menu font.
You can specify your own cutscene mission (turn to developer for more details).
You can allow/disallow accesing Editor and Arsenal from menu.
You can specify your own menu music.
You can specify a list of screenshots used on loading screens (see Additional Information).
You can specify links to your social media: website, facebook, discord, twitch, twitter, vkontakte, youtube. Leaving link empty will remove the icon from the social media bar.
You can specify normal server list and developer server list. Non-admin players will automatically join the server in case normal server list has only one server listed.
Additional Information:
Guide on how to create own cutscene mission here.
Full mission used for product can be downloaded here.
Product provides a PSD template to make your own menu screenshots fast and easy along with logo example.
Due to some unknown issue, main menu will crash while connecting to the server without password – please set any non-empty password.
Easter eggs included.
Description
Only logged in customers who have purchased this product may leave a review.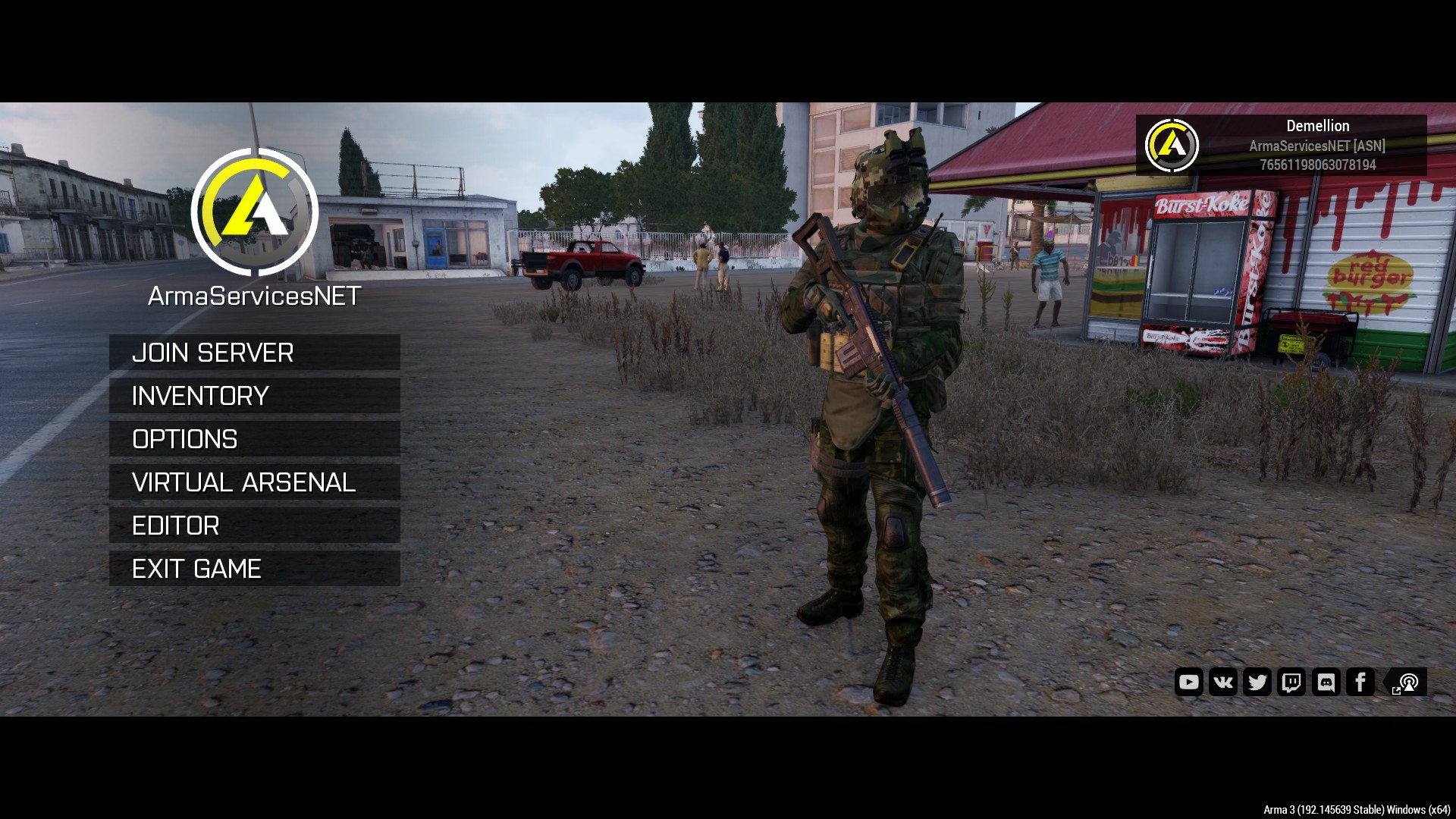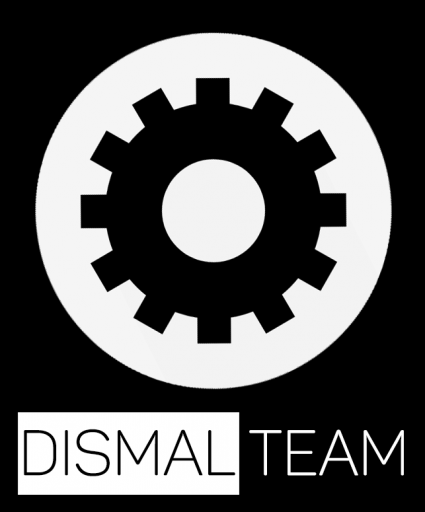 Add to wishlist
Added to wishlist
Removed from wishlist
24