View basket
"Drug Effects" has been added to your basket.
Add to wishlist
Added to wishlist
Removed from wishlist
8
NPC Dialogs:
Works with any framework.
Camera: animated camera focused on NPC to create a cutscene immersion.
Animated: NPC will always turn towards you from any angle, will use animation from specified dialog and will lip-sync every text according to its length.
Layered: you can switch dialog within the same dialog seamless, without limits.
Functional: you can execute code and/or functions when answer is selected (client-side).
Ready-to-use: built-in keyhandler to activate dialog with example configuration.
Configuration:
You can change color scheme and interaction key.
You can distinguish every NPC:

You can set NPC name.
You can set NPC title.
You can set condition required for dialog to open.
You can set which dialog NPC should start from.

You can create your dialogs using simple config file:

You can set a structured text of a dialog.
You can set NPC animation used for particular dialog.
You can force rename NPC (change name and title when this dialog opens).
You can create dialog answers without any limits.
You can set answer text, picture, condition, and executed code.

You can set global condition for dialog.
Additional Information:
No global (broadcasting) commands are used, effects of animations and state changes are only visible to current user (local).
Description
Only logged in customers who have purchased this product may leave a review.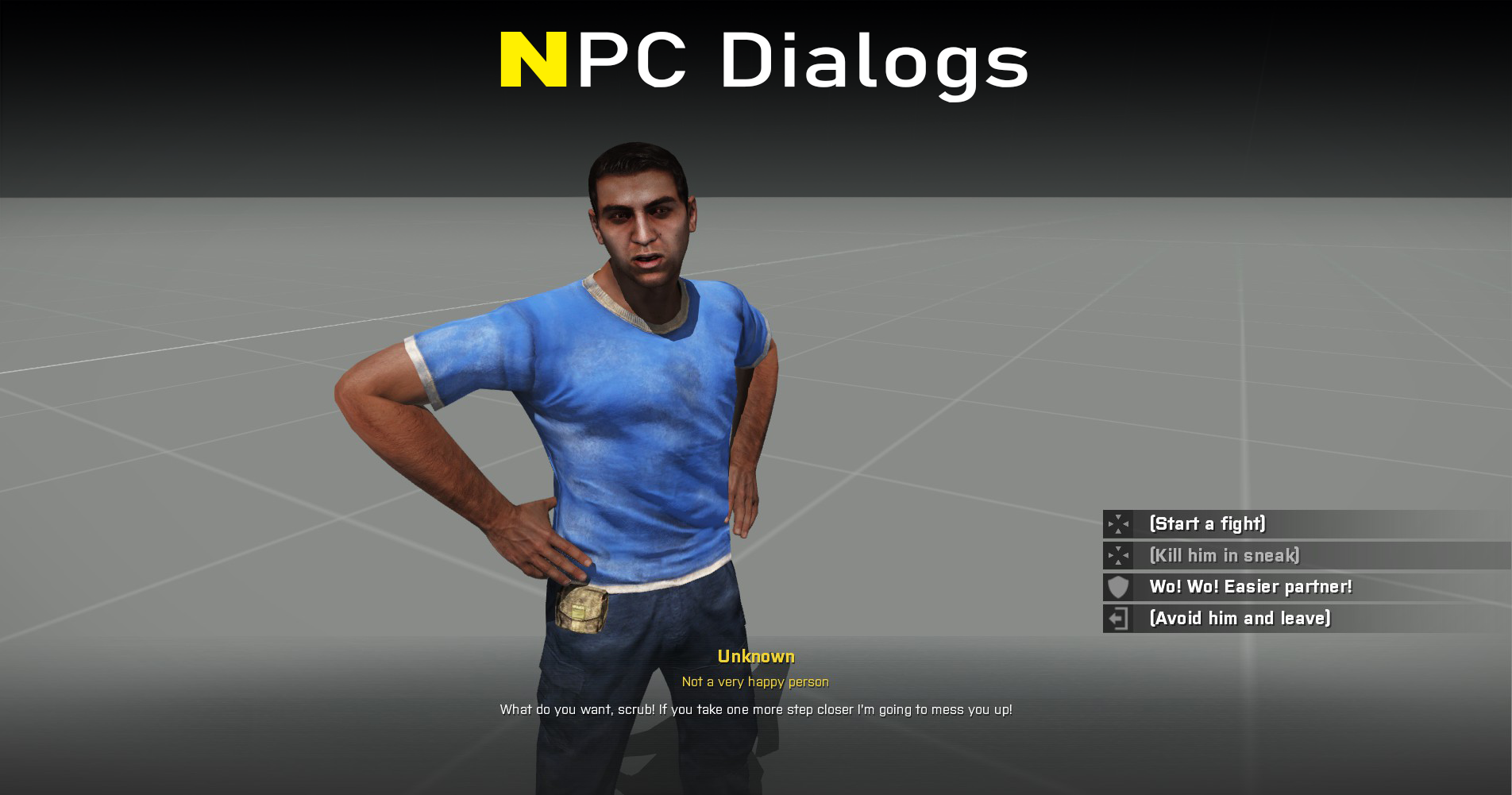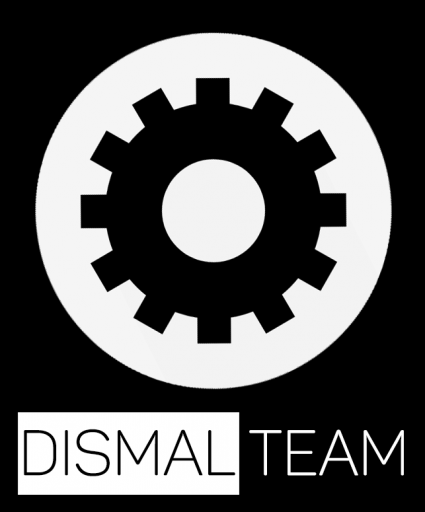 Add to wishlist
Added to wishlist
Removed from wishlist
8