Add to wishlist
Added to wishlist
Removed from wishlist
8
Premium Shop:
Works with any framework with database extension.

Monetization free: you are allowed to use this module for any commercial reasons*.

SecureSQF: Built-in Anti-Hack system.

SecureSQF: SQF-based anti-hack system managing all local and remote operations from server-side. Excludes the possibility of scripted attacks, tampering currency, forging requests and other scripted exploits. Fully unmanaged client functions and variables, server stores, reads and validates data directly from/to database.
Localization: Module support localization for all module-related texts and uses native descriptions and names of items directly from game addons.
User Experience UI: Simple, smooth and responsive UI to browse – we want you to enjoy your time playing instead of learning interaction basics.
Smart Inventory Management: Ability to buy and hold items over default engine restrictions. Server will give you ability to carry numerous items in your containers, numerous uniforms in uniform, dozens of magazines in vest, etc, over the default capacity  – you can easily share your purchases with your friends without spending time managing your inventory.
Extended Details: Every selected item will display some specific data and item descriptions, such as: Masses of all items (lbs). maximum vehicle speed and RPM, virtual and real capacity of vehicles. Firing distnace, projectile speed, recoil and compensation ratios for weapons. Real and virtual capacity of uniforms, backpacks, vests. Ballsitic and explosive protection % for vests and helmets. Damage ratios, visible fire range, projectile speed of ammo and explosive equipment. Prices and masses of virtual items.
Transaction History: Ability to view details of any purchases done by you without any 3rd-party requests.
Admin tools: Ability to view detailed information without leaving a game: all recent players history, all players accounts status, up to specific player data by manual or automated SteamID input. Ability to browse technical data from items category.
Сonfiguration:
Open SQL configuration: you can change functions and query directives.

Smart Listing: No categories classes (besides Featured) are hardcoded. You can freely add, remove, rename and change name or text of a specific category at your will. Categories are not hard-coded to items types – you can rename your category class to anything, items types are detected by specific mechanics separately. For example, you can have a category with vehicles, weapons and magazines at once.
You can change your shop name, icon and background picture.
You can change your currency format, color scheme.
You can add admins by configuration file.
You can enable or disable support of default Tonic Framework vehicle coloring system.
You can add a condition code that will restrict access to a premium shop for your specific purposes.
You can specify a format of your server virtual variables.
You can enable or disable displaying technical data by a simple checkbox in admin page.
Admin Tools:
Every listed item will display a tooltip with: category class, classname, config path, DLC path and specific data with vehicle color indexes and other data.
You can browse player history by manual editbox input or automated input by clicking on desired listed item.
Supported data: transaction id, user database id, user SteamIDs, user currency value, transaction date, amount of transaction.
History list is built in a descending database table order – newest transactions will appear first on the list.
Data list can detect if specific player is currently online. Online players appear first on the list.
Disclaimer:
* – monetization rules do not imply reasons violating Terms of Service and don't allow a 3rd party redistribution of this module.
Any assets listed in the configruation file are example to demonstrate the product functionality.
We strongly advise that product owner will follow monetization rules described at official website of Bohemia Interactive Studios:
Arma 3 & Dayz Server Monetization Rules
Description
Only logged in customers who have purchased this product may leave a review.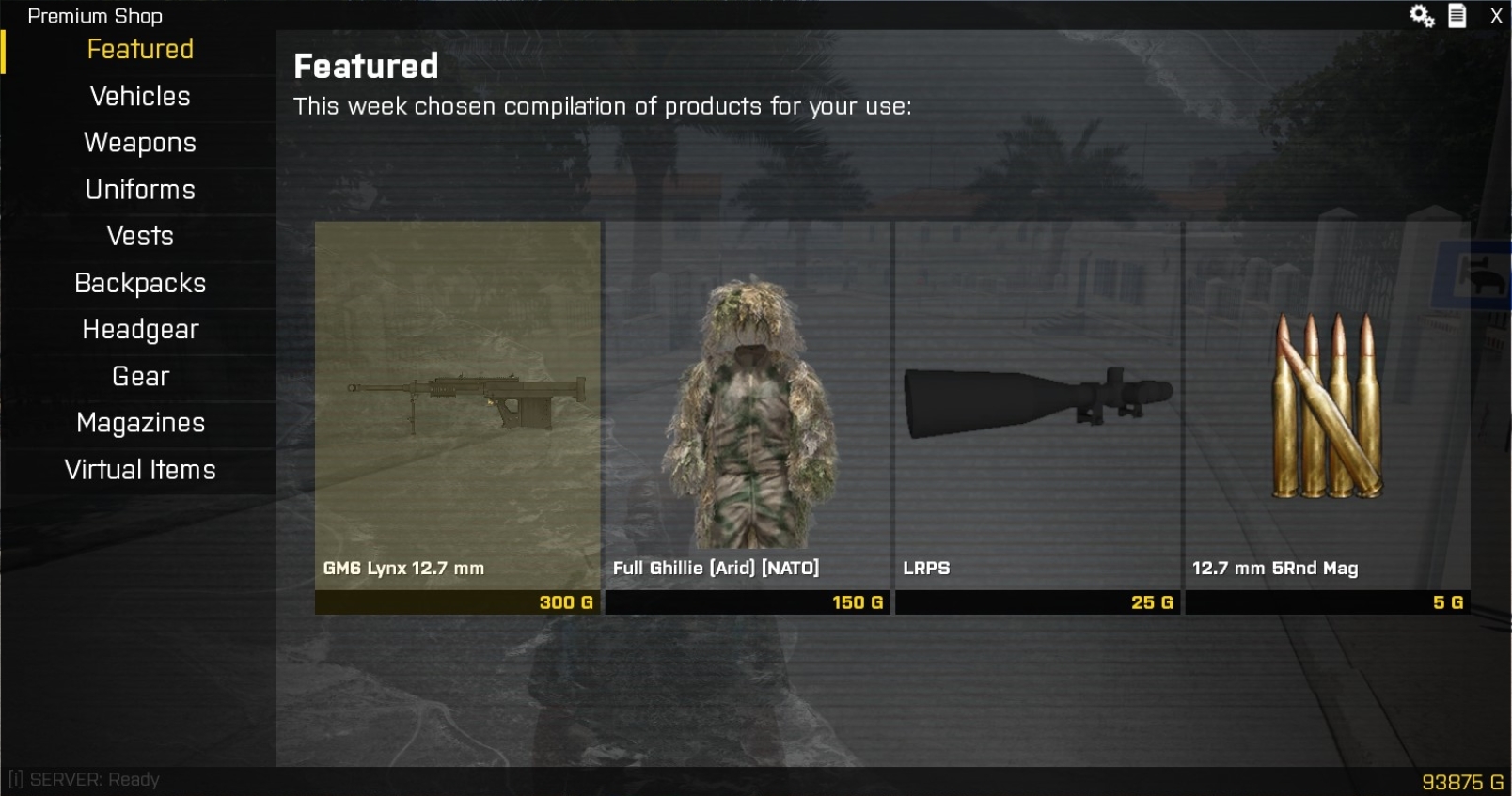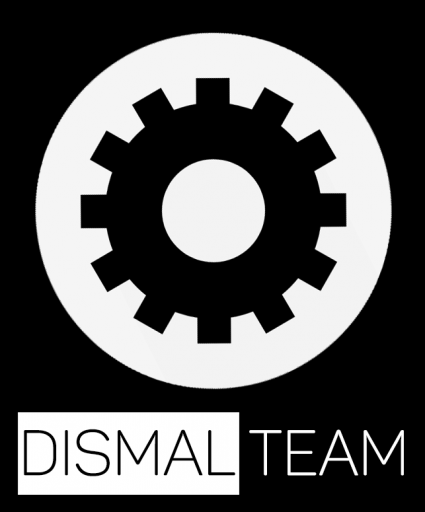 Add to wishlist
Added to wishlist
Removed from wishlist
8