View basket
"Package Delivery System" has been added to your basket.
Open Source
Custom Inventory
Add to wishlist
Added to wishlist
Removed from wishlist
6
Custom Inventory:
SQF-based inventory module with extended functionality.

Drag&Drop: Items can be moved/equipped/unequipped by dragging and dropping the item in slot or list of items
Context menu: Items can be moved/equipped/unequipped by RMB context menu, empty gear slots can be equipped with corresponding item.
Gear Swap: You can simply swap current gear with another, backpack can be swapped to another keeping the content.
Quantity: You can move multiple items by holding SHIFT button
Specific Functions: You can unload all the content of current backpack, disassemble weapon attachments, take everything from container and put everything with a single click.
Visuals: ALT button will intuitevly fade interface, TAB button will enable compact mode for faster item movement

Ready-to-use example mission.
Configuration:
Open-sourced.
No specific module configuration required.
Additional information:
Inventory is based on backpack storage, uniforms and vests do not carry any loot (functionally and visually), however techincally (scripted) this is still possible.
Description
Only logged in customers who have purchased this product may leave a review.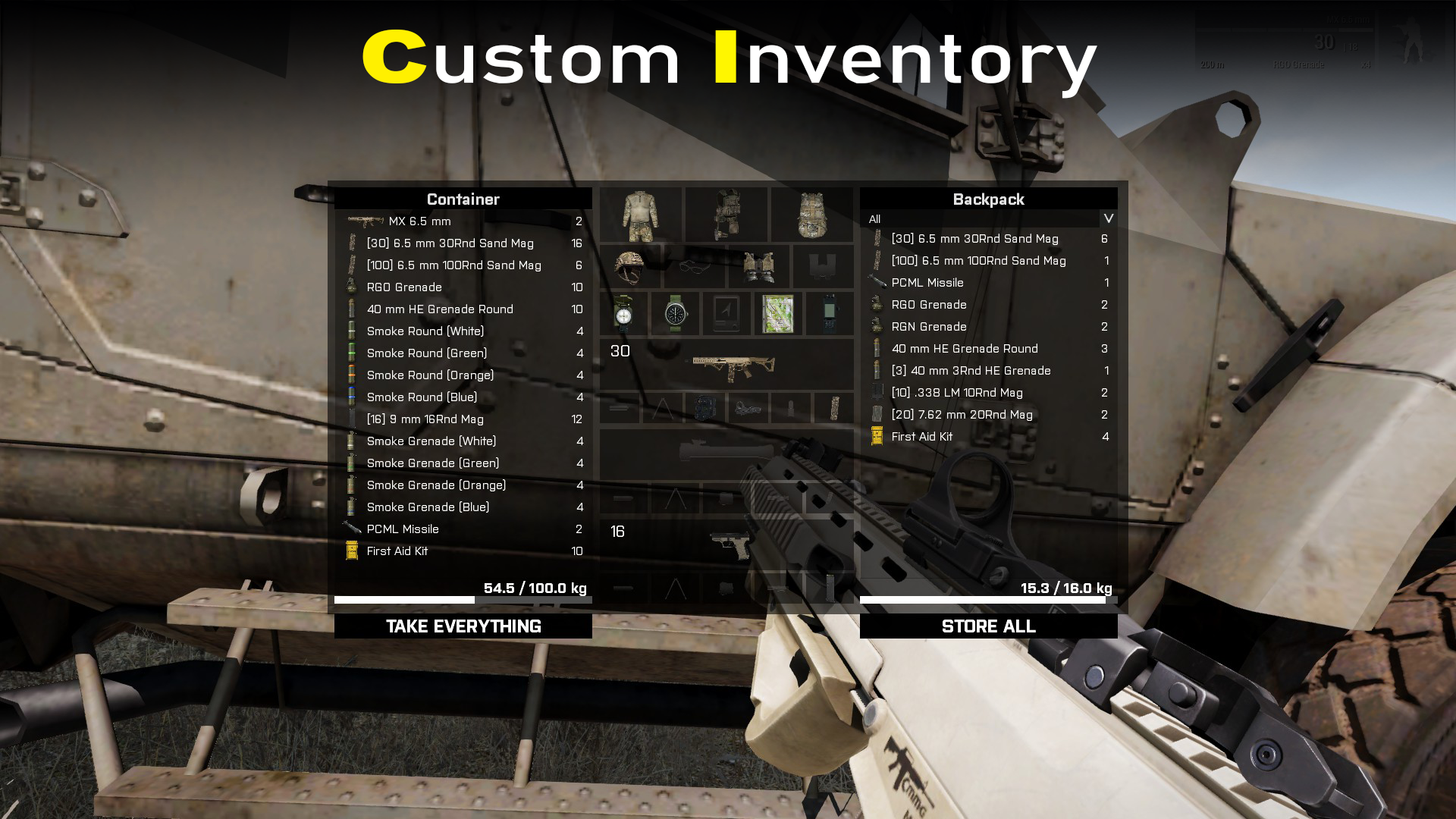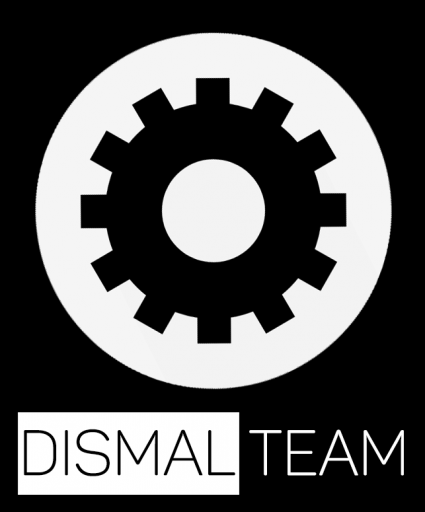 Add to wishlist
Added to wishlist
Removed from wishlist
6